Canadian Sphagnum Peat Moss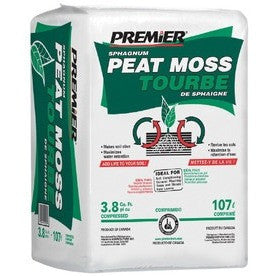 89%
of reviewers would recommend this product to a friend
Excellent Product
Good peat moss. Delicious.
I don't recommend this product
…
I told you guys to cancel this order, but you sent it to me anyways
I don't recommend this product
Incorrect Product
I ordered "Canadian Sphagnum Peat Moss," but they sent me their "Base Blend Recipe."
I communicated with Zach Branson via email for two days. Explaining what had happened. I sent a picture of the "Base Blend Recipe" that I had received and Zach said, "The link you have shared is our Base Blend Recipe, which, by the picture of the contents of the bag, is not what you received."
So he's calling me a liar.
He told me that they don't sell that, but it is on their website.
The he told me that, "The label right under the bag branding that clearly states Fluffed Peat Moss."
They can't believe that one of them had shipped me the wrong product or maybe Zach thinks that the label is capable of boxing the right product.
I don't know if they are dishonest, not to bright, or they are in Colorado where pot is legal, so who knows.
Since I am unable to try the product I ordered, "Canadian Sphagnum Peat Moss," I can't comment on wheather their products are good or not.
But I can say that Zach Branson is not a person I would want to deal with and will never purchase anything from them again.
There are many places to purchase what they sell, so beware if you go to buildasoil.com.
Build A Soil is probably a great company, but I wouldn't recommend ordering anything from them online.l
Fast Delivery
Many Small Items Ship Free
Happy Plant Guarantee!
60 Day Retail Product Satisfaction
Rated 4.6/5 on Google
Customers loves us!